APP IS NO LONGER REQUIRED TO ACCESS THE PLATFORM
REGISTER

TO A COURSE, THEN GO TO THE PLATFORM,

AND LOG IN
APP IS NO LONGER REQUIRED TO ACCESS THE PLATFORM
REGISTER

TO A COURSE, THEN GO TO THE PLATFORM,

AND LOG IN
APP IS NO LONGER REQUIRED TO ACCESS THE PLATFORM
GO TO THE

PLATFORM,

SELECT A COURSE AND

REGISTER
TO ENROLL IN MORE THAN ONE COURSE, FOLLOW THE VIDEOTUTORIAL INSTRUCTIONS
Platform Registration and Management Video Tutorial
Courses Registration Video Tutorial
---
EUROPEAN ERASMUS PROJECT – Work Related Musculoskeletal Disorders Prevention (WMSDs)
---
In order to prevent Work-Related Musculoskeletal Disorders (WMSDs), a series of online courses will be made available to the user, in which the knowledge and practices developed throughout the duration of the Prevent4Work project will be shared.
In our Virtual Campus, you will take the course you have selected.
We hope that you like it and you feel free to send us any suggestions or comments that help us improve and offer a better service.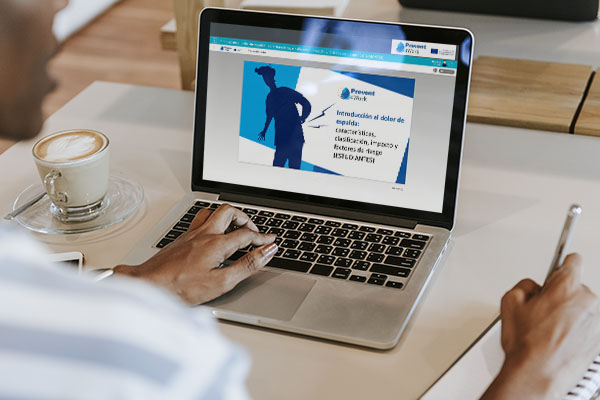 Each course has different learning resources.
With some of these resources you can do common activities and exchange experiences among all the members of the course as a complementary training to that received in each selected course.
Contact Information
Universidad San Jorge – Autovía Mudéjar, km. 299, 50830 Villanueva de Gállego (Zaragoza)